Know more about bowler Ravindra Jadeja, son of a security watchman
New Delhi: Born on 6 December 1988 in Navagam Ghed, Gujarat, Ravindra Jadeja belongs to a modest family. His father was a watchman in a security agency. He lost his mother at the age of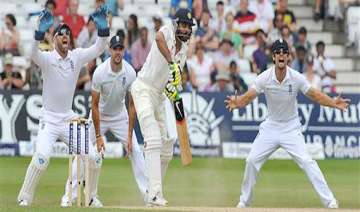 India TV News Desk
July 21, 2014 7:47 IST
New Delhi:
Born on 6 December 1988 in Navagam Ghed, Gujarat, Ravindra Jadeja belongs to a modest family.
His father was a watchman in a security agency. He lost his mother at the age of 17. He has been the targets of many critics just a year back.
He was the butt of all jokes — tagged with the popular but condescending moniker 'Sir'. Some questioned his cricketing credentials too.