Lorgat South Africa's new cricket CEO
Johannesburg, Jul 20: Former ICC boss Haroon Lorgat is the new chief executive officer of Cricket South Africa, a permanent replacement for Gerald Majola who was sacked last year following a bonus scandal.Lorgat's appointment was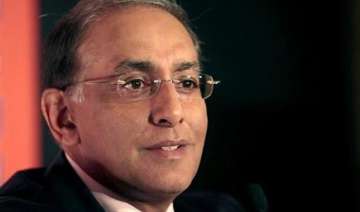 India TV News Desk
July 20, 2013 22:10 IST
Johannesburg, Jul 20:
Former ICC boss Haroon Lorgat is the new chief executive officer of Cricket South Africa, a permanent replacement for Gerald Majola who was sacked last year following a bonus scandal.
Lorgat's appointment was announced on Saturday by CSA, which didn't say who the other candidates were.
CSA President Chris Nenzani said Lorgat taking the job was "a highly satisfactory conclusion" to the recruitment process, where "the quality of the candidates was exceptional."
The 53-year-old Lorgat, who is South African, was chief executive of the International Cricket Council from 2008-12 and has previously worked for CSA in various roles, including as head selector.
Majola was sacked last October after a disciplinary hearing found he concealed unapproved bonus payments to himself and other staff from South Africa's hosting of the 2009 IPL.