ICC World T20: Pakistan ready to play at neutral venue if govt denies permission to tour India
New Delhi: What may come as a dampener to the cricket fans through out the world, the Pakistan cricket team may opt out of the upcoming ICC World Twenty20 tournament, slated to be held in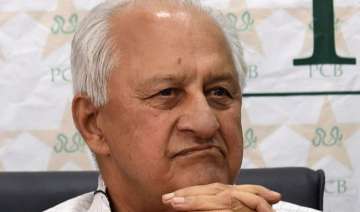 India TV News Desk
February 10, 2016 18:06 IST
New Delhi: What may come as a dampener to the cricket fans through out the world, the Pakistan cricket team may opt out of the upcoming ICC World Twenty20 tournament, slated to be held in India from March 8.
According to media reports, PCB chairman Shaharyar Khan has said that decision to play World T20 matches at Indian venues will only be taken after consulting with the government.
"We have told the ICC the decision is with the government and it's not just us who have to decide. We need to understand that there are specific Pakistan-oriented security threats and we are concerned, hence involved the government. These are not general threats, like Australia had in Bangladesh and they did not send their team for the Under-19 World Cup," Khan said.
He also said that if the Islamabad refuses security clearance to team, the board will ask the ICC to shift Pakistan's matches to a neutral venue. The Express Tribune, however, mentioned that a proposal has been already given to the International Cricket Council (ICC) considering scheduling matches on a neutral venue if the Pakistan government refuses to allow the team to play in India.
"If the decision is negative then maybe the ICC will say that our matches should be held on neutral venues in Sri Lanka or United Arab Emirates," he said.
A total of 58 matches, including 35 men's matches and 23 women's matches, will be played in the 27-day tournament in Bengaluru, Chennai, Dharamsala, Kolkata, Mohali, Mumbai, Nagpur and New Delhi. New Delhi and Mumbai will host the semi-finals on 30 and 31 March, respectively, while Eden Gardens in Kolkata will be the venue of the 3 April finals. The women's semi-finals and final will be followed by the men's knock-out matches. There is a reserve day for the finals.
A bilateral series which Pakistan was to host in late 2015 was shelved after PCB turned down India's offer to host the matches and the BCCI refused to play at a neutral venue.
Later, Pakistan Prime Minister Nawaz Sharif agreed to matches being played in Sri Lanka but India said no. The series was one of the six that the two boards agreed to play between 2015 and 2023.