PCB asked to pay property tax on Gaddafi stadium
Karachi: Lahore High Court has ordered the Pakistan Cricket Board (PCB) to pay 60 million rupees as property tax to the government for using the Gadaffi stadium for commercial purposes.The PCB through its legal counsel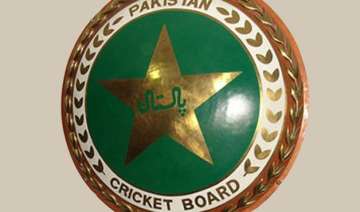 PTI
April 30, 2015 16:45 IST
Karachi: Lahore High Court has ordered the Pakistan Cricket Board (PCB) to pay 60 million rupees as property tax to the government for using the Gadaffi stadium for commercial purposes.
The PCB through its legal counsel had filed a petition against levy of the tax by the Excise Department claiming the Gaddafi stadium is a sports property.
The stadium in Lahore also houses PCB headquarters.
Punjab government's counsel told the court that the PCB was using the Gaddafi Stadium for commercial purposes and was thus liable to pay tax.
"Property being used for commercial purposes including renting out of shops and offices and these are taxable," the counsel said.
In his short verdict, Justice Ibad-ur-Rehman Lodhi ordered the PCB to immediately pay its due taxes immediately.
"Tax collected by the government is used for benefit of the people," Justice Lodhi said.