Ponting bats for Warner, Hughes for Ashes selection
Adelaide, Australia: Former captain Ricky Ponting has urged Australia's cricket selectors to include David Warner and Phil Hughes in the team for upcoming Ashes series against England   Ponting said that after a number of disciplinary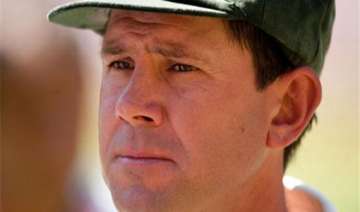 India TV Sports Desk
October 22, 2013 14:28 IST
Adelaide, Australia:
Former captain Ricky Ponting has urged Australia's cricket selectors to include David Warner and Phil Hughes in the team for upcoming Ashes series against England   
Ponting said that after a number of disciplinary issues, opening batsman Warner has learnt his lesson and is ready to take his place in the Australian lineup. He rated Hughes as one of Australia's best young batsman and also called for the selection of erratic fast bowler Mitchell Johnson   
Ponting, while criticising the selection policy of ACB, said  the inconsistent treatment meted out to Hughes by the selectors highlighted one of its greatest faults.   
"He is clearly our best young batsman in the country," Ponting told the Australian Associated Press. "The guy knows how to bat. He knows how to score runs. And he's just the sort of character that you love to have around your team.   
"He would be somebody that I would give a spot in the order and let him go about making that his own ... if you give him a bit of love and a bit of stability around his game, I'm sure he'll come good."