In Pics: Ravindra Jadeja gets engaged to Rajkot-based engineer Reeva Solanki
New Delhi: Twenty-six-year-old Indian cricket all-rounder Ravindra Jadeja got engaged to Rajkot-based mechanical engineer Reeva Solanki on Friday. The ring ceremony was held in the presence of selected invitees at Jadeja's own restaurant.The cricketer, who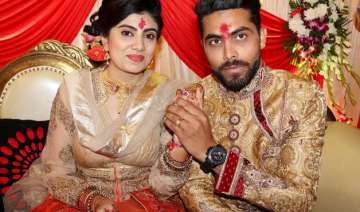 India TV Sports Desk
February 06, 2016 10:44 IST
New Delhi: Twenty-six-year-old Indian cricket all-rounder Ravindra Jadeja got engaged to Rajkot-based mechanical engineer Reeva Solanki on Friday. The ring ceremony was held in the presence of selected invitees at Jadeja's own restaurant.
The cricketer, who was officially declared earlier in the day as part of Indian squad for Asia Cup and T20 World Cup tournaments to be held this month and in March, was all smiles.
"When my sister sent me a photo of Reeva, I instantly decided that I want to marry this girl. It happens when you see someone and you feel she is the person to spend your life with," the left-handed middle-order batsman said.
Jadeja also expressed hope that lady luck would help him do better in both cricket and personal life.
"In the game of cricket luck plays an important role and when I got engaged to Riva, I hope that lady luck will help me to do better," he said.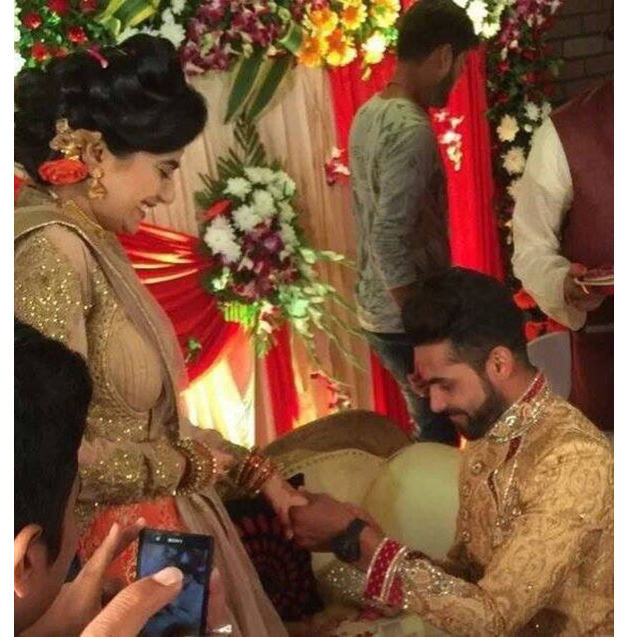 His fiance Reeva has completed her mechanical engineering degree at Atmiya College in Rajkot and is now preparing for UPSC examination in Delhi. Her mother Prafullaba Solanki is an Indian Railway employee while her father is a businessman.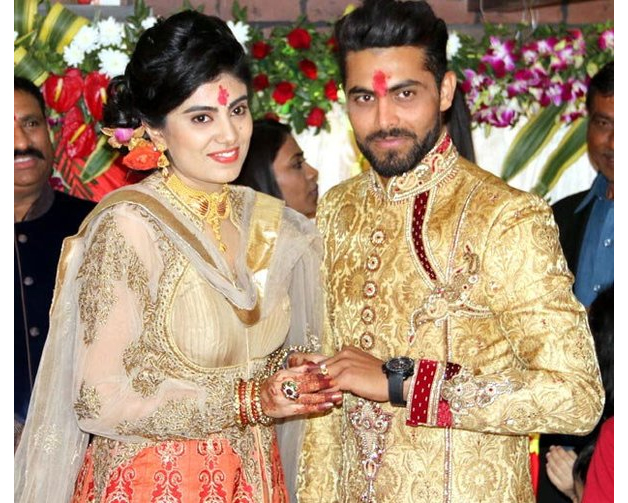 The cricketer said he had not made up his mind on the date of his marriage 'since my upcoming schedule is very tight'. However, he added that he was keen on an early marriage.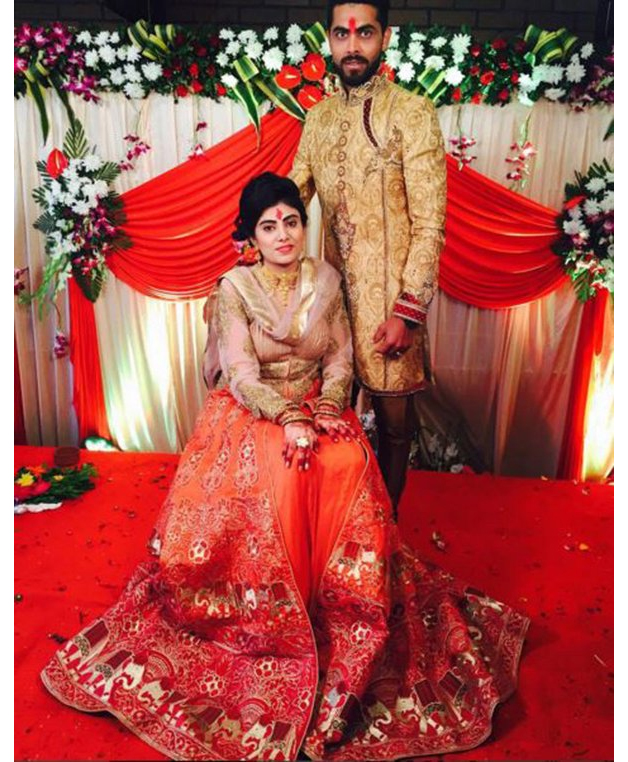 "I am 26 and I have been alone till now. It makes no sense to continue to be single any longer," the cricketer said.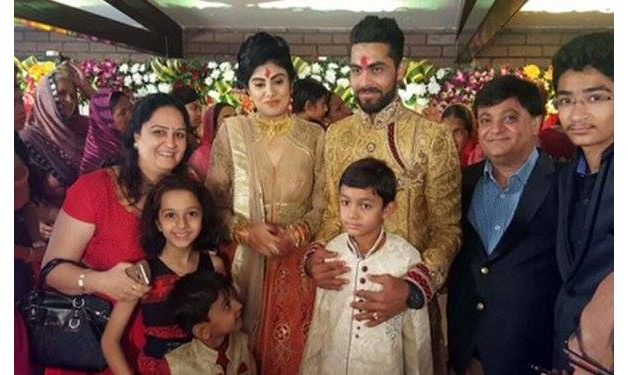 Recently, many Indian cricketers have entered this new phase in life with Harbhajan Singh, Ajinkya Rahane, R Ashwin, Dinesh Karthik and Rohit Sharma all getting married last year. Even Yuvraj Singh had got engaged to model Hazel Keech in November 2015.