Sachin's Career A Lesson For All Youngsters, Says Miandad
Former Pakistan captain Javed Miandad on Thursday lavished praise on batting great Sachin Tendulkar and said the young cricketers in the sub-continent should follow his example if they are serious about carving out a career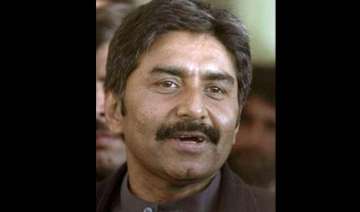 PTI
November 06, 2009 10:08 IST
Former Pakistan captain Javed Miandad on Thursday lavished praise on batting great Sachin Tendulkar and said the young cricketers in the sub-continent should follow his example if they are serious about carving out a career in cricket. 
Miandad was all praise for the Tendulkar, who completed 17,000 ODI runs in the fifth one-day international against Australia at Hyderabad on Thursday. 
"I think the way Tendulkar has handled his career and lasted for so long, keeping his passion for runs alive, is a lesson for budding young cricketers in Pakistan and India," Miandad said. 
"Youngsters should adopt Tendulkar as their role model if they want to progress in the sport," he added. 
Miandad said he admired the way Tendulkar had kept his hunger alive for runs despite having such a long career. "He made his Test debut against us in 1989 and even today one can see the same hunger and spark to score runs. More importantly, he has been a great ambassador for the sport with the way he has conducted himself," Miandad said.