IPL spot-fixing: SC appoints CBI SP Vivek Priyadarshi to probe Sundar Raman
New Delhi: The Supreme Court on Friday appointed Vivek Priyadarshi, SP, CBI to head a new investigating team to further probe the IPL 2013 spot fixing scandal against then IPL COO Sundar Raman. Priyadarshi who also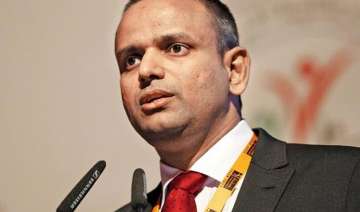 India TV Sports Desk
April 17, 2015 17:13 IST
New Delhi: The Supreme Court on Friday appointed Vivek Priyadarshi, SP, CBI to head a new investigating team to further probe the IPL 2013 spot fixing scandal against then IPL COO Sundar Raman. 
Priyadarshi who also headed the 2G probe scam, will replace retired BB Mishra. 
Supreme Court has also directed that Priyadarshi can have his own team of officers and the government has to provide those officers. 
SC had asked the 3-member committee to determine the quantum of punishment for Chennai Super Kings (CSK) and its official Gurunath Meiyappan and Rajasthan Royals's Raj Kundra for betting in IPL 2013.
Earlier this year, the Supreme Court had ruled against BCCI officials with "conflict of interest." The court ruling stopped N. Srinivasan from seeking an additional term as BCCI president.