Service Tax dept demands Rs 536 crore, BCCI takes legal route
New Delhi: The BCCI is locked in a legal battle with the Service Tax (ST) department, which has demanded an amount of Rs 536 crore (approx) as taxes on cricket board's earnings from royalty and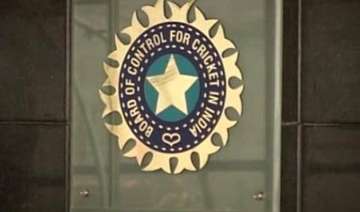 PTI
January 15, 2015 20:12 IST
New Delhi: The BCCI is locked in a legal battle with the Service Tax (ST) department, which has demanded an amount of Rs 536 crore (approx) as taxes on cricket board's earnings from royalty and media rights in the last one decade.
The ST Department has served the richest cricket body in the world as many as 19 show-cause notices in a period of 10 years so far.
As per BCCI treasurer Aniruddh Chaudhary's report which is attached with the Annual Report (2013-14), the BCCI has been receiving showcause cum demand notices from the tax authorities since the financial year 2004-05 until 2012-13 and the exact amount accrued is Rs 536.13 crore.
The information is a part of Schedule 15 of the treasurer's report, which says that the ST department has served 19 showcause cum demand notices during this period.
According to the report, treasurer Chaudhary has apprised the board members of the matter saying that the BCCI has challenged and will contest all the claims made by ST dept having taken legal advice in this regard.
The board had filed an appeal before Central Excise and Service Tax Appellate Tribunal (CESTAT) at the end of the financial year of 2013 has and the matter is still pending.
If one goes by the content of the demands made by the Service tax authorities over the years, bulk of it is regarding BCCI's earnings from royalty income and media rights over the years which is in the tune of few thousand crores.