Team India Prefers Go-Karting To Nets Before Must-Win Test
Perth, Jan 9: The mounting criticism of their poor show in the Test series against Australia notwithstanding, the Indian cricket team chose to enjoy some go-karting on Monday instead of having a net session ahead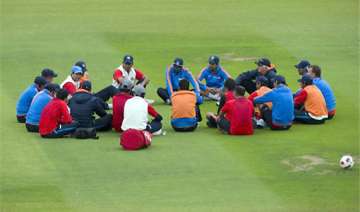 PTI
January 09, 2012 21:17 IST
Perth, Jan 9: The mounting criticism of their poor show in the Test series against Australia notwithstanding, the Indian cricket team chose to enjoy some go-karting on Monday instead of having a net session ahead of the do-or-die third match starting on Friday.

For the third day in running, the beleaguered team chose to keep itself away from cricket.

While the cricket fans back home are up in arms and former players are baffled by their take-it-easy approach, the team is insistent that taking mind off the game is the best way to get ready for the decisive game.

Down 0-2 in the four-Test series with crushing defeats in Melbourne and Sydney, the third game is a must-win for the tourists who are beset with bowling and batting issues.

"The first Test ended on the fourth day and the next day was a free day. But did the Indian team practice? I don't think they practiced. Why did they not practice? Nobody knows," Sunil Gavaskar has stated.

"The attitude has to be there. There is no attitude to go there. You have to go there and practice cricket. Should not a two-day game have been organised in Perth because that's the fastest pitch in Australia," he added.