Top 5 innings of Sachin Tendulkar
Sachin Ramesh Tendulkar made his international debut against Pakistan at the age of 16 and experts took no time to recognise his talent.The cricketing legend impressed all with his technique,stance and his batting style.Choosing master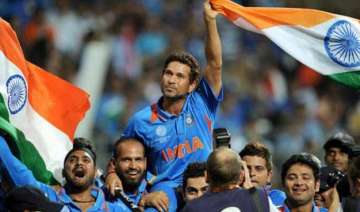 India TV Sports Desk
April 24, 2015 17:50 IST
Sachin Ramesh Tendulkar made his international debut against Pakistan at the age of 16 and experts took no time to recognise his talent.The cricketing legend impressed all with his technique,stance and his batting style.
Choosing master blaster's top five innings is certainly a difficult task given that he has 100 international centuries in his kitty. There are matches in whom he played his finest knock, still India lost them. Here we have selected his finest innings, irrespective of the result of the match.
1. India vs Pakistan, Chennai , 1999: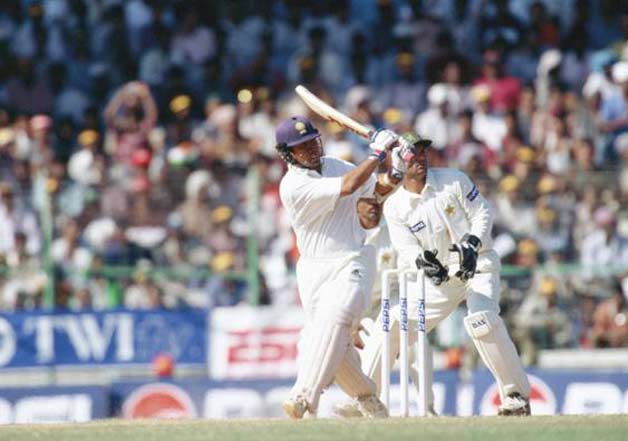 Sachin Tendulkar's epic 136 in Chennai test is  unarguably the greatest innings of his careers.  Sachin was playing with a back pain and almost single handedly pulled off the miracle. On the one hand, the Indian batting was tumbling down but Sachin stood tall. Unfortunately he was tricked by Saqlain's doosra: as he reached out to lift it straight, the leading edge went high up and Akram pouched it in the covers. The remaining wickets fell quickly . India lost the test by 12 runs, it was the greatest heart break of  his career.
2.  India vs. England, Manchester, 1990 :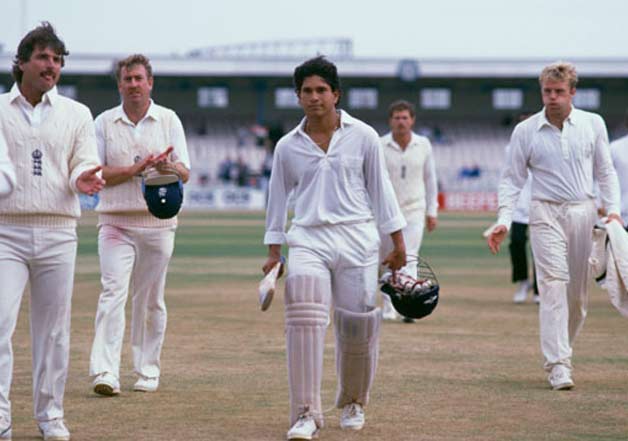 Sachin's maiden test century came at the age of 17 under trying conditions. Little master came on to bat at number 6 position in the fourth innings and was facing the likes of Devon Malcolm, Angus Fraser, Chris Lewis and Eddie Hemmings.  Sachin read the deliveries quickly and showed amazing control making an assiduous 119 off 189 balls.
3. India vs Pakistan, world cup 2003 Centurion :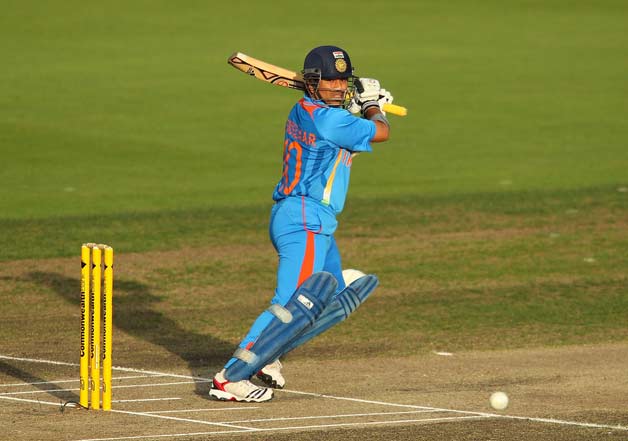 This match tops in the list of  Sachin's  personal favourite . In this blistering knock of 98 off just 75 balls , Sachin tore into the Pakistani bowling attack, he smashed the likes of   Wasim Akram , Shoaib Akhtar and Waqar Younis all over the ground.  The audience were spell bound by the master's ferocity of stroke play. The best scene was a sublimely timed six against Shoaib Akhtar which was later declared the shot of the tournament.
4. India vs South Africa  2011 Cape Town :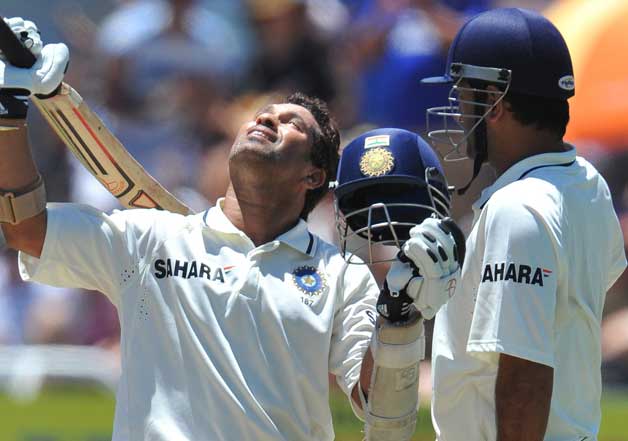 Sachin Tendulkar 146 (51st  test ton)  On a tough bouncy pitch , Sachin was facing world's  best fast bowlers , Dale Steyn and Morkel, Sachin Tendulkar played an outstanding knock of 146 as other  Indian batsman  . Sachin stayed on the pitch for a 465 minutes and put India on driving seat. His 146 will rank among his finest hundreds because of the unfavourable condition under which he played.
5. India vs Australia  Hyderabad 2009: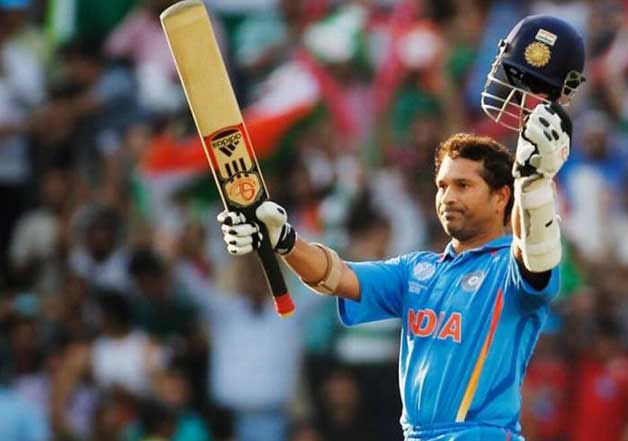 In this high pressure ODI match, India was chasing a huge total of 351 against Australia. The master stood to the occasion and knocked the Australians all around the boundary. In this brilliant knock he scored 175 off 141 balls , he got out when the team needed 17 off 17 balls but unfortunately the lower order fumbled and India lost the match by 3 runs.