'Follow norms on appointment of meritorious sportsmen'
New Delhi: Noting some instances of non- adherence of its directives, the Centre has asked all ministries and departments to follow laid down rules while appointing meritorious sportspersons to civil posts.According to rules, ministries can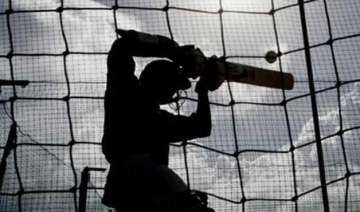 PTI
January 05, 2015 21:30 IST
New Delhi: Noting some instances of non- adherence of its directives, the Centre has asked all ministries and departments to follow laid down rules while appointing meritorious sportspersons to civil posts.
According to rules, ministries can recruit meritorious sportsmen any year in relaxation of the recruitment procedure, to the extent that these including all other reservations do not exceed 50 per cent of the total number of vacancies proposed to be filled by direct recruitment.
It has come to the notice that some ministries or departments are not adhering to the rules scrupulously, the Department of Personnel and Training said in an order and asked them to follow the guidelines issued in this regard.
Sportsmen who have represented a state or the country; or university in tournaments conducted by the inter university sports board in sports including cricket, football, hockey, badminton, cycling, kabaddi, kho-kho and judo are eligible for consideration as meritorious sports persons.
Sportsmen who have been awarded national awards in physical efficiency under the national physical efficiency drive are also eligible for consideration as meritorious sports persons and for appointment against the vacancy.