Michael Schumacher cries at the sound of his children's voices
Michael Schumacher is crying at the sound of his children's voices after starting to recognise faces showing that he is 'alive and understands', according to reports. The seven-time Formula One world champion, who is making a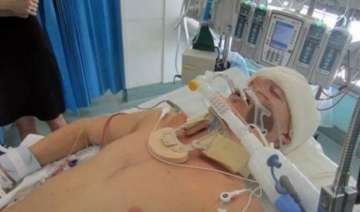 India TV Sports Desk
January 03, 2015 17:12 IST
Michael Schumacher is crying at the sound of his children's voices after starting to recognise faces showing that he is 'alive and understands', according to reports.
The seven-time Formula One world champion, who is making a 'long, slow recovery' after a skiing accident, apparently cries when he hears a known sound, including the voices of his wife Corinna, daughter Gina Maria and son Mick.
The news comes one year after his accident in the French Alps and as his family prepare to mark his 46th birthday at their home in Gland, Switzerland, where he has been recovering since June.