Pakistan Qualifies For 2010 World Cup Hockey
Pakistan beat Japan 3-1 in Hockey World Cup 2010 Qualifiers to book its place in the next year's world cup championship on Sunday.Suhail Abbas scored 2 goals and Hasim Khan contributed one goal to steer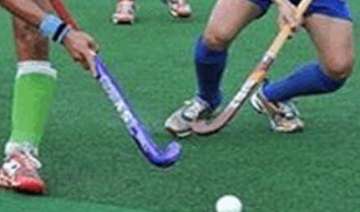 PTI
November 08, 2009 22:44 IST
Pakistan beat Japan 3-1 in Hockey World Cup 2010 Qualifiers to book its place in the next year's world cup championship on Sunday.
Suhail Abbas scored 2 goals and Hasim Khan contributed one goal to steer Pakistan to an outstanding win.
The hockey world cup is scheduled to be played in New Delhi, India Feb 28-March 13.