Adriano Undergoes Surgery On Achilles Tendon Again
Rio De Janeiro, Apr 14: Former Brazil striker Adriano underwent a second operation on his left Achilles tendon and will not be able to play for at least three months.Dr. Jose Luiz Runco said the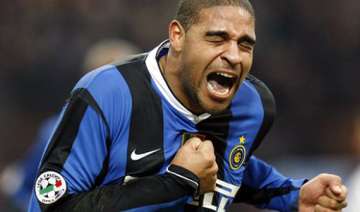 India TV News Desk
April 14, 2012 12:04 IST
Rio De Janeiro, Apr 14:
Former Brazil striker Adriano underwent a second operation on his left Achilles tendon and will not be able to play for at least three months.
Dr. Jose Luiz Runco said the successful surgery on Friday was needed because his foot had not healed properly from his first procedure early last year.
Adriano remains without a club after being let go by Corinthians in March. Corinthians directors said the player didn't take his recovery process seriously and missed several physiotherapy sessions.
Flamengo, which won the 2009 Brazilian league with Adriano, said it will see how the striker recovers before deciding whether to make an offer to sign him.
Adriano previously played for Inter Milan and AS Roma. He was on the Brazilian team at the 2006 World Cup in Germany.