Allegations behind FIFA signing ban are 'false': Real Madrid
Madrid:  Spanish football club Real Madrid on Wednesday claimed that allegations of violating transfer rules and regulations of players who are minors launched by FIFA and resulting in a punitive sanction are "absolutely false".The club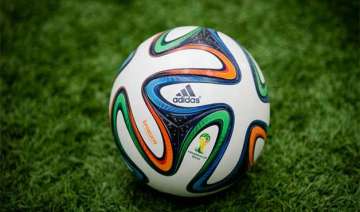 IANS
April 29, 2015 21:18 IST
Madrid:  Spanish football club Real Madrid on Wednesday claimed that allegations of violating transfer rules and regulations of players who are minors launched by FIFA and resulting in a punitive sanction are "absolutely false".
The club reiterated that it has always carefully respected FIFA rules. It regretted the dissemination of "malicious" rumours, which the club saw as serving solely to involve the club in baseless scandals, reports Efe.
Earlier on Wednesday, news reports indicated that FIFA would ban Atletico Madrid and Real Madrid from signing new players during the next two transfer periods as a penalty for violating regulations concerning underage players.
Spanish radio network Cadena Ser reported that Atletico Madrid would receive an official notice of the prohibition that prevents the club from signing new players in the next season.
According to the radio channel, FIFA had already communicated the decision to the Royal Spanish Football Federation. They added that the ban would cover the next two transfer windows during the summer and following winter.