Jaguars' billionaire owner Shahid Khan buys Fulham
London, July 14:  United States-based billionaire Shahid Khan has bought English Premier League football club Fulham in a deal reportedly worth to 200 million pounds.Former owner Mohamed Al Fayed ended his 16-year-old association with the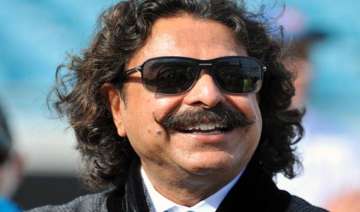 IANS
July 14, 2013 6:22 IST
London, July 14: 
United States-based billionaire Shahid Khan has bought English Premier League football club Fulham in a deal reportedly worth to 200 million pounds.
Former owner Mohamed Al Fayed ended his 16-year-old association with the club after the sale Friday night.
Khan, owner of the Jacksonville Jaguars American Football franchise will be the sixth American owner of a top flight club after Manchester United, Arsenal, Liverpool, Aston Villa and Sunderland.
"My time of serving at Fulham would one day come to an end, and I feel that time has now arrived. I have found a very good man in Shahid Khan to accept the responsibility and privilege that I have enjoyed at Fulham since 1997," 84-year-old Fayed was quoted as saying in Telegraph.
Khan has an estimate fortune of 1.7 billion pounds which is almost double that of Fayed, who wiped out Fulham's debt by converting his loans into equity and made Fulham a more attractive proposition to potential buyers.
"Al Fayed rescued the club in its hour of need and has led it to a sustained place within the Premier League. Fulham is the perfect club at the perfect time for me. I do not view myself so much as the owner of Fulham, but a custodian of the club on behalf of its fans," 62-year-old Khan said.