Martin Jaite Named Argentina Davis Cup Captain
Buenos Aires, Dec 17: The Argentine Tennis Association says Martin Jaite will be the country's new Davis Cup captain.Jaite replaces Tito Vazquez, whose contract was not renewed after Argentina lost the Davis Cup final against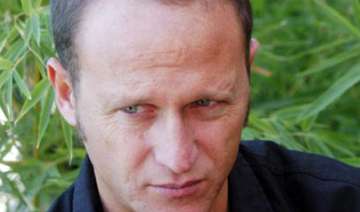 India TV News Desk
17 Dec 2011, 11:27:03 AM IST
Buenos Aires, Dec 17: The Argentine Tennis Association says Martin Jaite will be the country's new Davis Cup captain.

Jaite replaces Tito Vazquez, whose contract was not renewed after Argentina lost the Davis Cup final against Spain earlier this month.

The association says Jaite will be in charge in 2012-'13 with Mariano Zabaleta as vice-captain.

Jaite, a former top 10-ranked player, says he is "very honored."

Argentina has never won the Davis Cup but was runner-up in 1981, 2006, 2008 and 2011.