Murray Upset With Late-Night Drug Testing
Melbourne, Australia, Jan 28: Andy Murray had just spent nearly five hours on court in an Australian Open semifinal loss to Novak Djokovic and it was long after midnight, so the last thing he wanted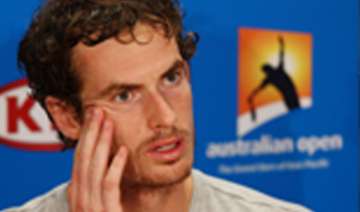 India TV News Desk
January 28, 2012 7:13 IST
Melbourne, Australia, Jan 28: Andy Murray had just spent nearly five hours on court in an Australian Open semifinal loss to Novak Djokovic and it was long after midnight, so the last thing he wanted to hear was that the drug testers were looking for him.

"Just a bit annoyed ... I know the players go on about it a lot, but they've changed these rules with the drug test," Murray said.

"I've just done the drug test, the urine test."

But there was more — a blood test.

"They just told me I need to sit down for 30 minutes before I can give blood," Murray said.

"I want to get out of here, so I'm annoyed with that, which on top of losing a match like that, it's really a frustrating thing to have to go through at 1:00 in the morning."

It's not the first time Murray has criticized doping control officials.

At the 2009 U.S. Open, he complained when drug testers visited his Manhattan hotel room at 7:15 a.m. on a day off to test him.

He said at the same time that three days before Wimbledon that year, an anti-doping official came his house in Surrey near London after 9 p.m., even though he had put down 7 a.m. to 8 a.m. as his one-hour "slot" to be available to drug testers that day.

"I just think it's a little bit in your face, the whole thing," Murray said then.