Sania Mirza, first Indian tennis player to reach the top spot in WTA doubles ranking
New Delhi: Sania Mirza created history by becoming the first female tennis player from India to achieve the world number one ranking in doubles, following her stupendous title win at the WTA Family Circle Cup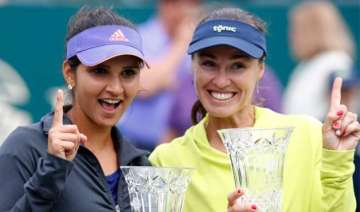 India TV Sports Desk
April 14, 2015 7:32 IST
New Delhi: Sania Mirza created history by becoming the first female tennis player from India to achieve the world number one ranking in doubles, following her stupendous title win at the WTA Family Circle Cup with partner Martina Hingis.
Owing to a recurring wrist injury, which nearly put an end to her tennis career, Mirza decided to put all her focus on doubles in 2012. Sania said that in hindsight it has proved to be a great one for her as it has helped her set newer goals and given her a more clear direction to achieve them. Let's take a look on the journey of the tennis sensation from India.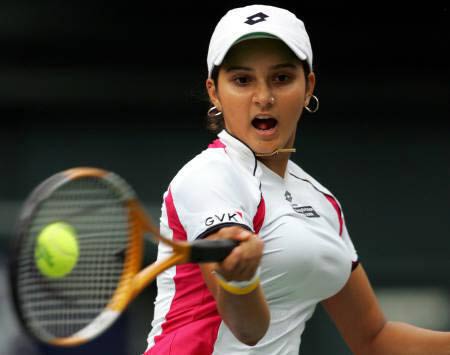 Sania Mirza was born in Mumbai on 15th November, 1986 to Imran Mirza and Naseema.  Sania Mirza's father Imran was a sports journalist. Later  he went into  printing business and finally he became a builder. Her  mother Naseema was also associated with the printing industry.  
Sania was drawn to lawn tennis by her father.  She started playing tennis at the tender age of six at Nizam Club Hyderabad.  
When Sania was first taken to the coach, he refused to coach her. After  a week he called up the parents of Sania and told them that he has never seen a talent at such a tender age.  
Her initial training was handled by C K Bhupati, father of Mahesh Bhupati, the legendary Indian tennis player. Sania in her 10 years of professional career faced a lot of troubles. From scandal to marriage controversy, the Indian tennis star has won all her battles off the court as well.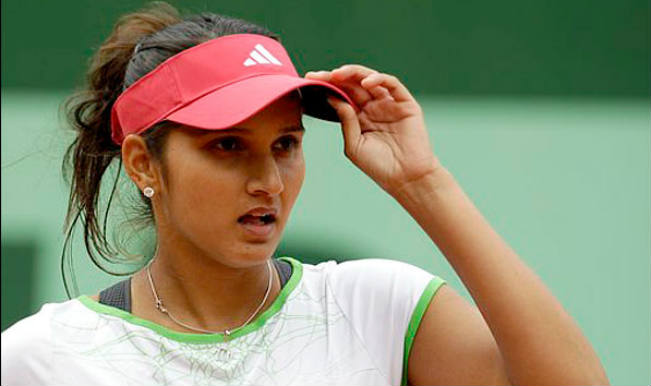 She has also won the Arjuna Award and has been conferred the Padma Shri, the fourth highest civilian honour  in India. Sania was  named one of the "50 heroes of Asia" by Time Magazine, and named by The Economic Times in the list of "33 women who made India proud".
In her career, Sania has notable wins over Svetlana Kuznetsova, Vera Zvonareva, Marion Bartoli; former World No. 1 Martina Hingis & Dinara Safina; and current World No. 1 Victoria Azarenka.
She is the first Indian to win a WTA Tour title of any kind; and, by winning the 2009 Australian Open – Mixed Doubles Event, became the third Indian, male or female, to win a Grand Slam title (the first two being Mahesh Bhupathi and Leander Paes).   She has also won the 2012 French Open – Mixed Doubles Event (her second Grand Slam title).
In 2009, Sania Mirza became engaged to childhood friend Sohrab Mirza. However the engagement was called off shortly after.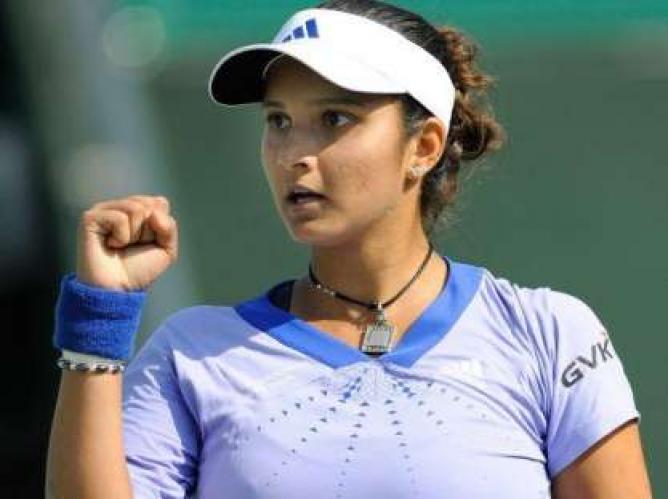 Then, she dated Faizan Udyawar, who is a multimillionaire businessman, for six months. Since she wanted to marry a sportsperson, she started seeing Pakistani cricketer Shoaib Malik.
On 12 April 2010, she married Shoaib Malik in a highly publicized wedding ceremony, both in Hyderabad and in Sialkot and Lahore, Pakistan. There was a storm in a tea cup during the  wedding, when Shoaib Malik was accused by another girl of already having  married to her and hence he could not marry Mirza without first divorcing her.
Sania also faced scandals from people who posted fake and morphed nude images of her on the internet.  The gutsy player has faced all these troubles, and yet her determination to play tennis has not dimmed.